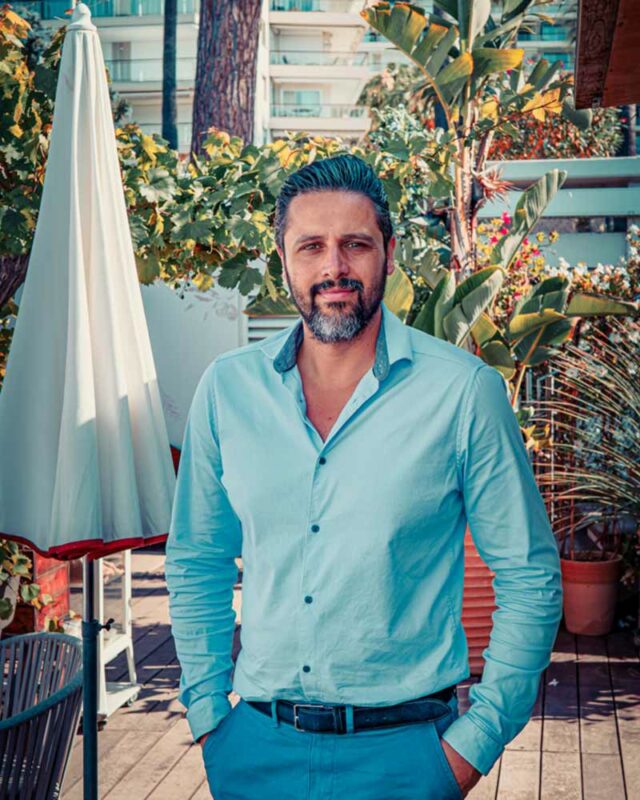 In peace
And in delicacy
A few minutes on foot are enough from the Palais des Festivals et des Congrès to reach one of the best restaurants on the Croisette.
Established for more than ten years at the prestigious address, the private beach CBeach invites you to discover a colorful and tasty Mediterranean cuisine that gives pride of place to fresh and seasonal products.
In the dining room, Idan and his team welcome you to a new universe inspired by the seaside and travel. The sun mirrors and rattan hanging chair mingle with elements borrowed from folk and bohemian culture.
On the plates, the tuna Tiradito rubs shoulders with the grilled octopus tentacle and the French toast and its salted butter caramel… quite a program!
Wines from great wine estates and local producers accompany the shellfish which can be tasted with your feet in the sand facing the bay of Cannes and the Lérins Islands.
On the beach, in the sun, cocktails can be sipped in the shade of the parasols comfortably installed on the beds and deckchairs. We bathe, we relax... we enjoy the moment in a family and exotic spirit.
the CBEACH will allow you to relax on deckchairs in the shade of a parasol, or to tan your feet in the water. The beach is permanently supervised by lifeguards.
We provide you with showers and changing rooms so that you can fully and peacefully enjoy the beach.
Between two swims you can discover our snack menu as well as our cocktails of the day.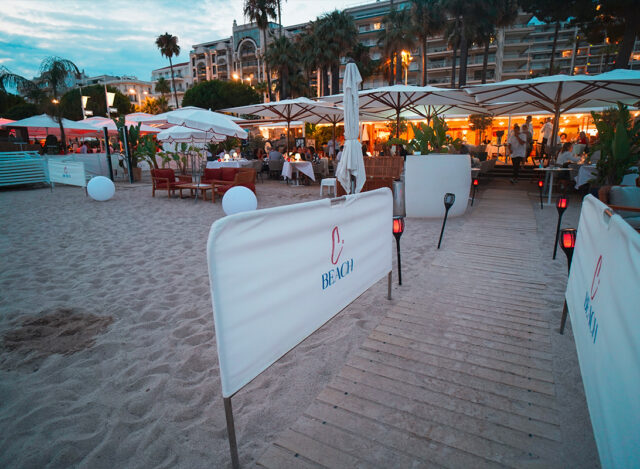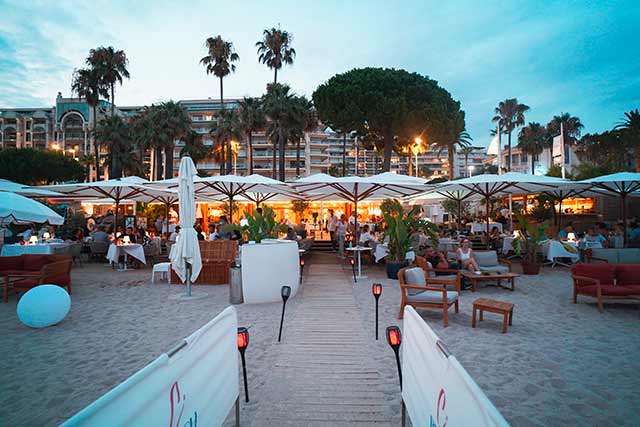 Are you coming as a group?
Are you looking for a unique place to celebrate a birthday, a wedding or any other special group event in Cannes? Our private beach is the perfect place for you! Located in the heart of the French Riviera, our beach offers an idyllic setting to enjoy the sun, warm sand and crystal clear water of the Mediterranean.
[an error occurred while processing this directive]